City Point Restoration is a Church based in Hopewell, Virginia with affiliations to the Church of God in Cleveland, Tennessee. It was created and engaged to serve the community by expressing Christ's love through various words, deeds and actions. We are one church with two locations; Hopewell and Colonial Heights. We are so glad that you have chosen to visit our website. We hope that it provides the information that you need. We are constantly striving to turn the light on in our families, our community and our world. We do this by loving people where they are, by providing opportunities to learn and grow through God's Word and by leaving a legacy of faith and hope for others to follow. Please come by and join us as at either location as we strive to let everyone know "Therefore, if anyone is in Christ, he is a new creation; old things have passed away; behold, all things have become new." (2 Corinthians 5:17)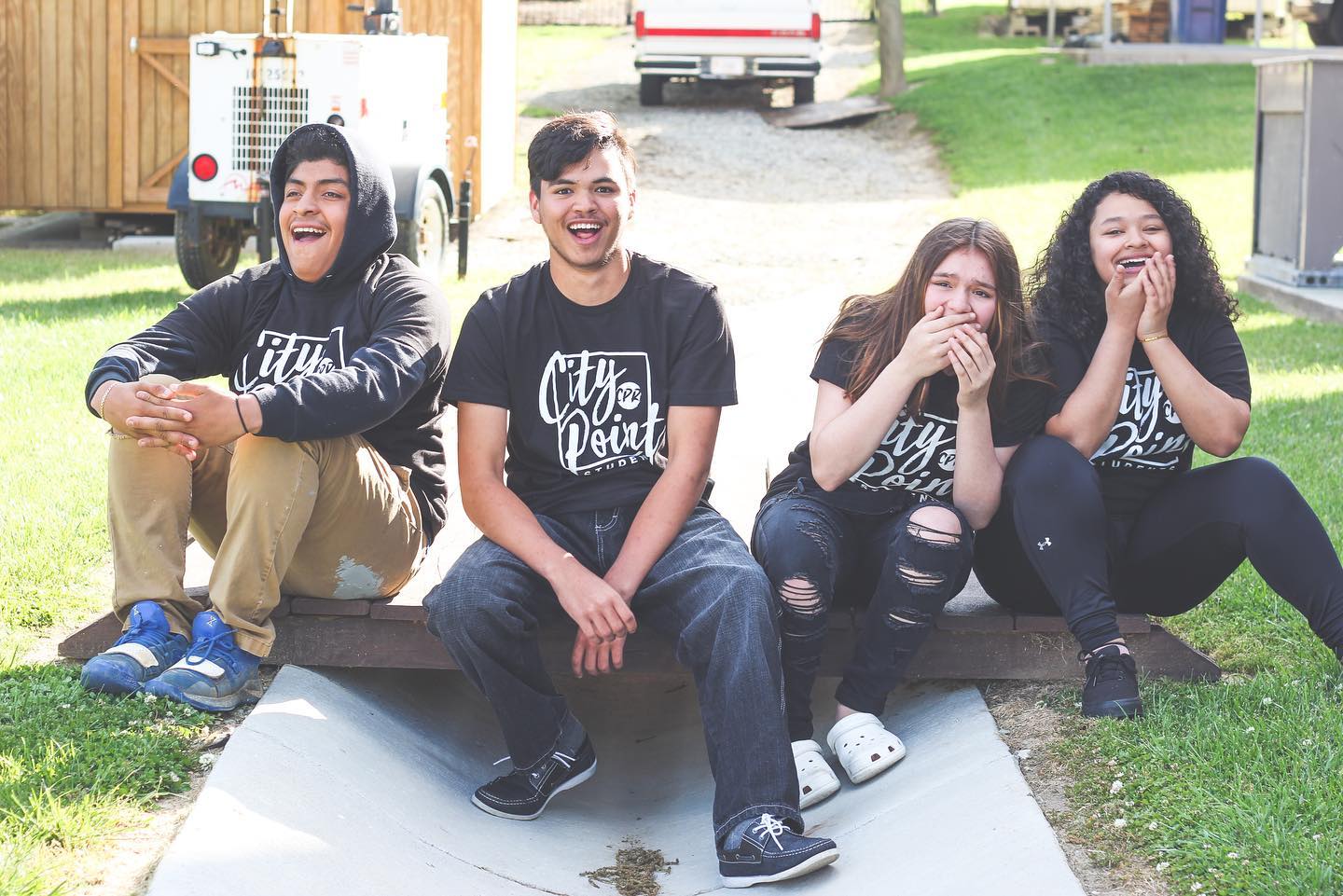 MORNING WORSHIP 9 + 11 AM

In the verbal inspiration of the Bible.

In one God eternally existing in three persons; namely, the Father, Son, and Holy Ghost.

That Jesus Christ is the only begotten Son of the Father, conceived of the Holy Ghost, and born of the Virgin Mary. That Jesus was crucified, buried, and raised from the dead. That He ascended to heaven and is today at the right hand of the Father as the Intercessor.

That all have sinned and come short of the glory of God and that repentance is commanded of God for all and necessary for forgiveness of sins.

That justification, regeneration, and the new birth are wrought by faith in the blood of Jesus Christ.

In sanctification subsequent to the new birth, through faith in the blood of Christ; through the Word, and by the Holy Ghost.

Holiness to be God's standard of living for His people.
In the baptism with the Holy Ghost subsequent to a clean heart.

In speaking with other tongues as the Spirit gives utterance and that it is the initial evidence of the baptism of the Holy Ghost.

In water baptism by immersion, and all who repent should be baptized in the name of the Father, and of the Son, and of the Holy Ghost.

Divine healing is provided for all in the atonement.

In the Lord's Supper and washing of the saints' feet.

In the premillennial second coming of Jesus. First, to resurrect the righteous dead and to catch away the living saints to Him in the air. Second, to reign on the earth a thousand years.

In the bodily resurrection; eternal life for the righteous, and eternal punishment for the wicked.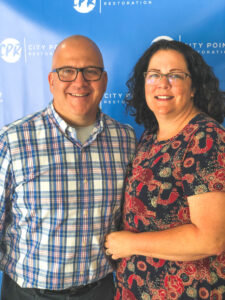 Lead Pastor
Pastor Thurman and his family arrived at Hopewell in October of 2007. He has been married to his High School sweetheart, Vicki, for 36 years. They have four wonderful children and three sweet grandchildren. Vicki has been employed by CPR as well since 2016 as the Office Manager/Payroll Coordinator.
The Lord has given them the opportunity to be in ministry for over twenty-six years with the chance to serve in many different capacities throughout those years. Prior to arriving in Hopewell, they served for over eight wonderful years in the role of Youth Pastor and have led a number of Missions Trips to Peru and Romania.
Their passion is to see God work through them to bring restoration and help to the family. They believe that the Lord has established the family and it is their desire to see families healthy, happy, and fulfilling the purpose God has given.
Colonial Heights Campus Pastor
Davis and Rebecca have been married for twenty-nine years and have been blessed with three amazing daughters, two granddaughters and a grandson. They have been in ministry for over twenty-four years and have had the privilege to serve in many different areas of ministry, as they grow as leaders and as they grow leaders for the Kingdom.
Davis is an Ordained Bishop and has served as a Music Minister, Evangelist, Teacher, Adult and Prison Ministry and Young Adult's Pastor. He has a heart to serve and a passion to preach and share God's Word. He is also a Diesel mechanic and an avid drag racer. He loves reaching others for the Kingdom.
Rebecca is an Ordained Minister with her Doctorate in Biblical Theology. She has served in many teaching capacities over the years as mentor, Youth Minister and Young Adults Pastor. She has a passion for discipleship, teaching, training and helping others grow in their walk with the Lord. She is also a school teacher, currently teaching Third Grade and empowering students and leading the next generation.
They are thankful to be a part of the family at CPR to serve and they are excited to see what God has in store!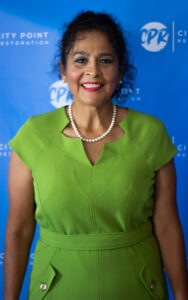 Cris is a mom to five amazing children, Ricky, Ryan, Julia, Kristen, and Kaylin. a She is also grandma to nine beautiful grand-babies. Born and raised in Texas, but Virginia has been home since 1994.
She's been attending CPR since the Summer of 2000. The main reason she stayed here is because she always felt the presence of God here and the people have always been so loving. She completed "Calling and Ministry Studies" (CAMS) through Church of God and received my credentials in 2017 and completed Ministerial Internship Program (MIP) in 2019.
In 2018 God provided an opportunity to be Care Pastor for our church. God has really helped her to grown through this ministry. She's learned that people are all so different but two things everyone craves is love and being cared for. Praying for others is also a call God has on her life; being a prayer warrior for God's children is an honor. God lays so much in her heart and spirit that she's able to share through our Sunday School Classes. She's also involved in our nonprofit organization, City of Refuge Hopewell. Her passion is for broken women and she prays that God will set her up where she can minister to women all over the world.
Feel free to contact her at: 804-930-7003 cbovinette@gmail.com
Tim and Erica have been attending and volunteering at CPR for some time now. Recently Tim was named as NextGen Pastor. Tim and Erica have a passion for leading the church to reach the next generation. Currently they have been heading up the Youth Team for City Point Students.
Tim is an Ordained Bishop with a Bachelors in Pastoral Studies. He has worked in Youth Ministry for over 10 years and has 4+ years experience working in Children's Ministry. Tim is also a part of the Music ministry playing the drums. Erica is Tim's partner in life and in ministry. She holds a Masters in Business Administration and grew up in ministry. Erica is also a part of our Media Team running the cameras for Sunday services.
Bethany's passion and calling is to lead people in worship. Worship got her through when nothing else could. Our praise is a heart song that God hears and it is used as a weapon to defeat the enemy. When we sing heaven invades the earth. There's no greater feeling than the presence of God filling the room when God's people being to praise. Her goal is always cultivating our worship team towards a genuine worship atmosphere where we can operate freely in God's presence and see lives being changed.
She grew up around music her whole life and has been singing since before she could remember. Bethany has been attending CPR for eight years and through that time she has attended CAMS (Calling and Ministry Studies) and received her Exhorter credentials. She is married to the love of her life, Jacob, and has two beautiful children. We are blessed beyond measure. Outside of music ministry, she is a cosmetologist by day and loves being creative! Of all her job titles though, being a mom is her favorite.
If you are interested in joining our music team or have questions feel free to contact her at: beth4music@gmail.com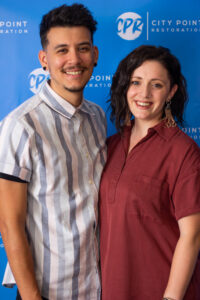 Music/Media/Creative Arts Pastors
Jonathan and Abbey just recently joined the team. They have two sweet kids, Declan and Ruby. The couple met while attending Lee University in Cleveland, TN. Abbey grew up in the Richmond area, while Jonathan was raised in Houston, TX.
They have served in numerous music and worship positions ranging from Children's Worship to leading Sunday Morning services. Jonathan plays a number of instruments and excels at mentoring other musicians. Abbey has a passion for leading people in worship as well as using graphic design to enhance our visual presentation.
They are excited to build and lead our creative teams in excellence.
They will be working alongside our Worship Pastor while leading our Media Team as well as amplifying our online presence. If you would like to become a part of the Media/Creative Arts feel free to contact us at the4aldanas@gmail.com
Children's Pastors
Ashley and Noah Allen have been leading our children's ministry since 2015. Ashley is graduate from Liberty University with a bachelor's in social work. She grew up going to the church and has since gained an undeniable love for the community. Noah also drives the church bus. He believes in the importance of children and teens coming together at every possible moment and will do what it takes to get them there. They have been married since 2011 and have two incredible children, Savanna and Dylan. It is their desire to help to bring awareness to the love and value God sees in each one of us. They love the children and working with City Point Restoration families.
Kevin Makhanlall
Kevin is originally from NY but grew up in Prince George. He currently works in IT and is pursuing his masters at Liberty University. He has been attending CPR since 2015 and loves the people and the kind and friendly atmosphere of the church. These are the main reasons that kept him coming back.
Shortly after attending, he started volunteering in the sound booth which is normally where you can find him. He also helps with City Point Students Youth Ministry here at the church.
If you have any questions or want to help with the media department contact him at: kmakhanlall@gmail.com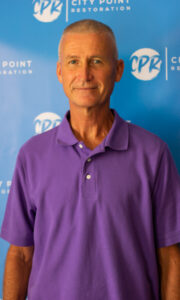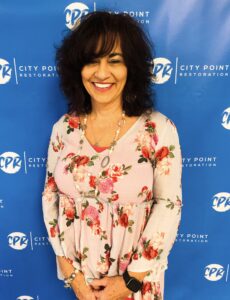 Dreama has been married to her "Gentle Giant" Tim for 38 years. She has two sons, and two beautiful granddaughters.She was born in VA and grew up in Hopewell. And now reside in Prince George County where they raised their boys. she has attended church all her life and accepted Christ as her Savior at age 15. She has been the custodian for 21 years where she contributes weekly to the upkeep of the church. Dreama realized a long time ago that she's not just dusting, mopping, and cleaning bathrooms but taking care of God's house. Although a challenge at times, it always brings reward and joy to know that she is motivated by a desire to create a peaceful clean place of worship for her church family whom she loves.
Colossians 3:23: Whatever you do, work at it with all your heart, as working for the Lord and not for men.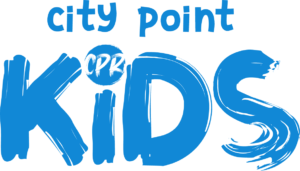 Our children are learning to be a Light on a Hill. We are focusing on two things here at City Point KIDS: Discipleship and Evangelism. We focus on breaking ground for new faith (evangelism) and building the master design that God has planned for each of us (discipleship). These two core concepts that can be seen in Sunday School, Kids Church, and our Wednesday night Discipleship programs.

At City Point Students, we are opening the eyes of this generation to the power and promises of God. This is a place where students can BELONG, BELIEVE, and BECOME all that God has for them. We strive to give students opportunities to know God and then to make Him known. This is a place for students from 6th grade to 12th grade.
We meet every Wednesday night at 7 pm in The Fellowship Hall.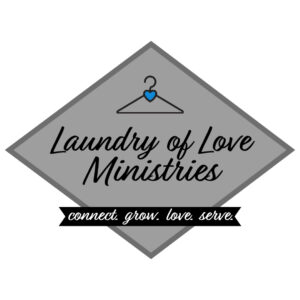 If you would like to support the Laundry of Love ministry, you may put your donation in a church envelope and mark it, "Laundry of Love". There is also a coin container called Laundry of Love in the church foyer. For more information on this ministry, contact Janice Marlow at (804) 458-5322.
This is a ministry that feeds that area children breakfast one Saturday morning a month. If you would like to be a part of this life-changing ministry please come to the church fellowship hall the third Saturday of every month!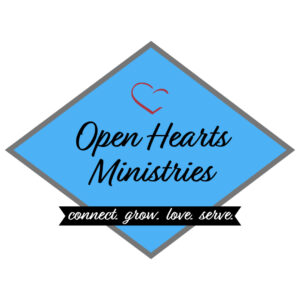 Our Food Pantry is dedicated to assisting those in need in the City of Hopewell. Emergency food is shared with love and respect for those who come for assistance. We believe the words of Jesus that this is one way we can respond directly to God's love for us; "For I was hungry and you gave me something to eat, I was thirsty and you gave me something to drink…."
Hours of Operation: Thursdays from 9:30-10:30 am
For more information contact:
the office at (804) 207-9584.
Linda Dale at (804) 898-2068
linda_dale@comcast.net or
Fran Loftis at (804) 720-2073

Sep 19, 2021

September 19th – Ministry in Israel

Sep 13, 2021

September 12th – A Christ Centered Life Part 2

Sep 5, 2021

September 5th – A Christ Centered Life

Aug 29, 2021

August 29th – Defining Moments

Aug 22, 2021

August 22nd – Exercise Your Faith

Aug 15, 2021

August 15th – Paying it Forward

Aug 8, 2021

August 8th – The Inconvenient Truth

Aug 1, 2021

August 1st – Going for Gold

Jul 25, 2021

July 25th – The Burden of the Blessing

Jul 18, 2021

July 18th – In the Eye of the Storm
Join us on Sundays at 11 AM for our Live Stream.
To view the live stream below. Click on the play button (when we are live).
You can watch previous streams, daily devotionals, and bonus music on our YouTube page.


You can now visit us at our recently established campus in Colonial Heights.
Join Campus Pastor, Davis Adkins, Sunday mornings at 11 AM for worship and the word. See you there!
(City Point Kids and Nursery are available)
City Point Restoration- Colonial Heights
Colonial Heights, VA 23834