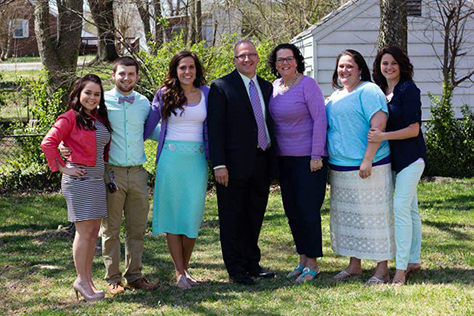 Hello. I am Pastor Thurman Collier. My family and I arrived at Hopewell in October of 2007. I am married to my High School sweetheart, Vicki. Vicki and I have been married for 30 years and we have four wonderful children; Ashlynn, Erica, Casey, and Jacob.
The Lord has given us the opportunity to be in ministry for over nineteen years and has allowed us the chance to serve in many different capacities throughout those years. Prior to arriving at Hopewell, we served for over eight wonderful years as the Youth Pastor's at the Great Bridge Church of God in Chesapeake, Virginia. While at Great Bridge, many doors were opened for us to work with many different groups of all ages. We also were able to travel to other places like Peru and Romania to serve and to lead.
Our passion is to see God work through us to bring restoration and help to the family. We believe that the Lord has established the family and it is our desire to see families healthy, happy, and fulfilling the purpose God has given to each of us. Click here to contact Pastor Thurman. Click here to contact Vicki.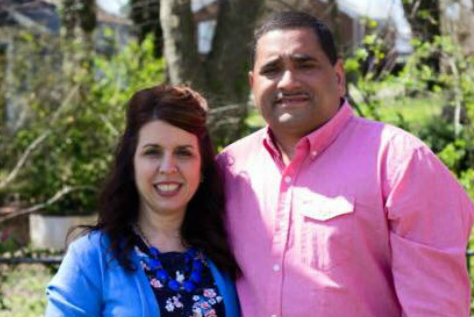 Davis and Rebecca have been married for twenty four years and have been blessed with three amazing daughters and one granddaughter. They love being Mimi and Pop-Pop! They have been in ministry for over nineteen years and have had the privilege to serve in many different areas of ministry, as they grow as leaders and as they grow leaders for the Kingdom.
Davis is an Ordained Bishop and has served as a Music Minister, Evangelist, Adult Ministry, Sunday School Teacher, Prison Ministry and Young Adult's Pastor. He has a heart to serve and a passion to preach and share God's Word.
Rebecca is an Ordained Minister with her Doctorate in Biblical Theology. She has served as a Deaconess, Sunday School Teacher, Mentor, Youth Minister and Young Adult's Pastor. She has a passion for discipleship, teaching, training and helping others grow in their walk with the Lord.
They thank God for bringing them to City Point Restoration to be part of the Family and to serve and they are excited to see what God has in store!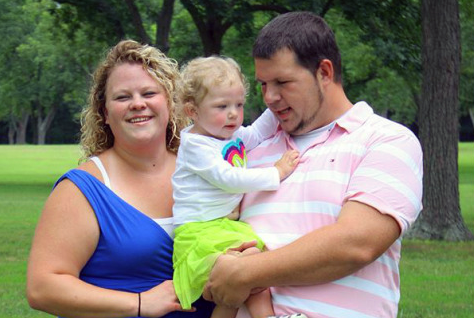 Children's Ministry Leaders
Noah and Ashley Allen have recently assumed the role of Children's Ministry Leader. Ashley grew up in South Hopewell. Once she and Noah were married, they both chose to follow the call of Christ. They love children and working with City Point Restoration's church families.
Noah runs the Bus Ministry and is the Media Coordinator.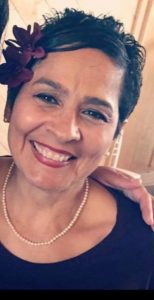 Hello! My name is Cris Bovinette, before I put titles on myself, the most important one to me is that I am a child of God. I am a mom to five amazing children, Ricky, Ryan, Julia, Kristen, and Kaylin. I am a grandma to nine beautiful grandbabies, to many to name. I was born and raised in Texas but I've been living in Virginia for 23 years. This is home to me.
I have been attending CPRCOG since the Summer of 2000. The main reason I stayed here is because I have always felt the presence of God in this church since day one and the people here have always been so loving.
I was able to attend Calling and Ministry Studies (CAMS) through Church of God and received my credentials on June 7th 2017 as a minster. I'm looking forward to Ministerial Internship Program (MIP) in the fall of 2018 to become an ordained minister.
On January of 2018 God provided an opportunity to be Care Pastor for our church. I have really grown through this ministry. I have learned people are all so different but one thing everyone craves is love and being cared for. Prayer ministry is also a call God has on my life, being a prayer warrior for God's children is a honor. God lays so much in my heart and spirit that I am able to share through our Sunday School Classes. I am also involved in our nonprofit organization, City of Refuge Hopewell. My passion is to one day be deeply involved in helping in human trafficking and drug addictions.
Feel free to contact me with any questions @ 804-930-7003————–Email cbovinette@gmail.com